Sobre el curso
Dr. Anghileri has been working with the Damon System for over 17 years. During this time he has evolved in different areas, such as diagnosis and treatment mechanics.
In this 3 hour lecture he is going to show us:
Clinical cases, and for some of them, there will be a 10 years after analysis.
New tips, to make your job easier.
Myths about the Damon System
TADs: the perfect combination with Self-ligation
New approaches to solve difficult pathologies
Programa
Friday, December 4th 2020
15h00 – 18h00 (CET)
Impartido por: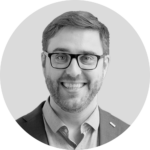 Dr. Matias Anghileri
Título: Dr.
Buenos Aires, Argentina
Descargas